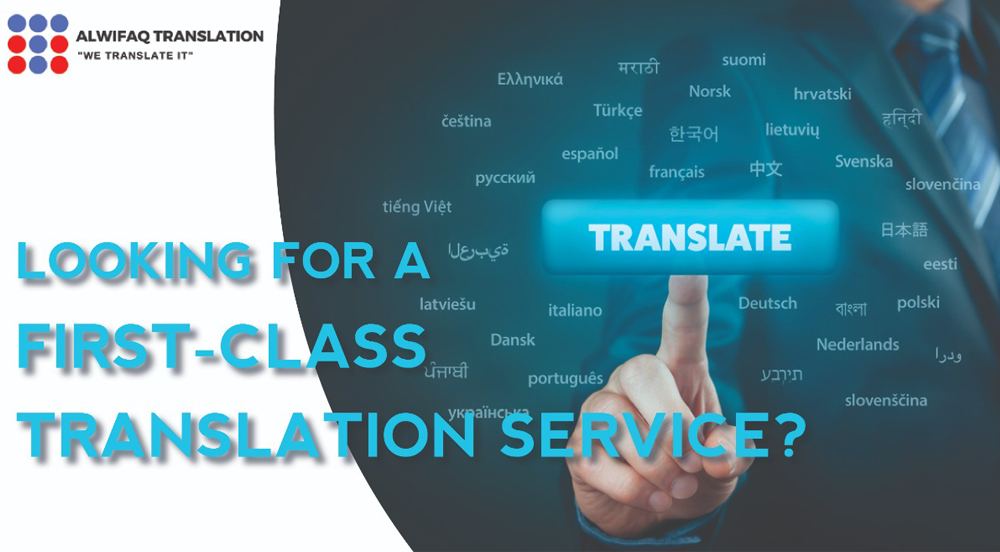 ALWIFAQ TRANSLATION is the optimum and best destination to obtain legal translation services. ALWIFAQ,  #1 Legal translation Company in Dubai, is recognized for its quality translation and professional renderings. Since the establishment, ALWIFAQ, is committed to serve and provide the clients with state-of the-art linguistic services in Dubai and other UAE Emirates. ALWIFAQ hands-on experience secured a prestigious position for the Agency among the top notch translation services providers in Dubai. ALWIFAQ is committed to high standards and optimum quality to our clients.
ALWIFAQ TRANSLATION is a certified legal translation company in Dubai. ALWIFAQ obtained the accreditation and notarization of UAE Ministry of Justice. Our translation services in Dubai are certified to all the governmental entities, embassies and courts in UAE.
ALWIFAQ TRANSLATION has proven experience in providing extensive translation services to numerous companies, law firms and others in Dubai and UAE. ALWIFAQ success record empowers us to work with the major clients in Dubai including leading consultation companies, banks, PR Companies, Training firms, software companies and so on. ALWIFAQ extends its services to individuals who are seeking for translating their papers and documents in Arabic.
Document translation in Dubai is vital in particularly legal documents because the legal translator should be aware of all the laws, regulations and judicial procedures recognized in Dubai and UAE. Thus, ALWIFAQ TRANSLATION adopts strict measures that are applied to all the legal documents ranges from a single document such as birth certificate to legal memorandum and others. ALWIFAQ TRANSLATION is a leading legal translation provider in Dubai and UAE. ALWIFAQ TRANSLATION has 15+ years of experience in providing certified translation services in UAE and the Middle East.
Legal Translator in Dubai
In UAE the legal translator is an authorized and approved translator by the State represented in the Ministry of Justice to translate all the documents and approve the same. Any translation affixed by the legal translator stamp is an official document; no other attestations are required.
ALWIFAQ TRANSLATION, the best Legal Translation Company in Dubai, prides its professional and distinguished legal translators. ALWIFAQ linguists provides wide range of legal translation services and in various languages such as Arabic and Certified Legal Translation in Dutch.
Handling legal documents require certain type of experience; ALWIFAQ linguists have legal background and enjoy the necessary legal capabilities to deal and translate such texts that must be error-free. Our legal translators are divided into two types who are linguists that are graduated from faculties of arts and languages. The other types are our top quality lawyer-linguists who were graduated from Faculty of Law who have the vast knowledge of law and legal background. The integration of both them in ALWIFAQ TRANSLATION empowered us to provide our clients with the best translation services in Dubai and UAE.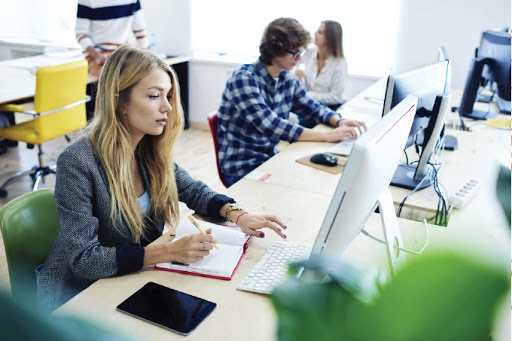 Legalized Translation
What is the legalized translation?
Legalized translation is the translation of an official document that is done in a legal translation office (such as translation of birth certificate, translation of marriage contract, translation of patent and etc.) which was declared accurate and therefore, certified to be presented to wide group of entities and official corporations in UAE and abroad (France, Italy, Spain, Germany, U.S.A and etc.).
Given that the process of translation varies as the case may be, it should be noted that your project would require further attestations for legal purposes.
When do we need legalized translation?
It is requested upon moving to a foreign State (France, Italy, Germany, U.S.A and etc.) whether to work or study there. Further, when a document is issued to be presented to an official body or entity in a foreign company.
What is Apostille?
Apostille is a frequently requested services.
"Apostille" is the additional attestation requested for the international use of the attested documents such as birth certificates, contracts, academic certificates and etc.
In 1961, under The Hague Convention, Apostille was adopted to simplify the process of legalization whenever it legally validates and authenticate a legal document by an official foreign entity or authority.
Apostille Convention provides prior simplified form and includes 10 mandatory references must be filled out by the competent authorities in Country of issue.
What is special about ALWIFAQ TRANSLATION legalized translation?
We, at ALWIFAQ TRANSLATION, as a legal translation company in Dubai, provide translation renderings that are eligible to be attested before the official bodies and corporations as required. Your legal document will be handled by translation experts not only in terms of the intended language but also in terms of the legal terms and expressions.
We have extensive experience in the following languages:
Attested translation from English to Arabic or French and vice versa;
Attested translation from English to Arabic or Deutsch and vice versa;
Attested translation from English to Arabic or Spanish and vice versa;
Attested translation from English to Arabic or Russian and vice versa;
Attested translation from English to Arabic or Italian and vice versa;
Attested translation from English to Arabic or Chinese and vice versa;
Attested translation from English to Arabic or Portuguese and vice versa;
Attested translation from English to Arabic or Persian and vice versa;
Certified translation from English to Arabic or Arabic to English.
Certified translation from Turkish to Arabic or Arabic to Turkish.
Certified translation from Arabic to English or English to Arabic
Certified translator Dubai (interpreter)
Certified Russian translator/ Sworn Russian translator
Certified Turkish translator/ Sworn Russian translator
Certified German translator/ Sworn Russian translator
certified German translation
Certified Chinese translator/ Sworn Russian translator
Certified Spanish translator/ Sworn Russian translator
Certified Arabic translator/ Sworn Russian translator
Arabic translation in Dubai
Translate English to Arabic
Translate Arabic to English

ALWIFAQ TRANSLATION is specialized in attested translation for wide range of legal papers and documents including:
POAs;
MOAs;
Academic Certificates;
Birth Certificate;
Marriage Certificates;
Testaments;
Patents;
Case's Documents; and
Trade Licenses