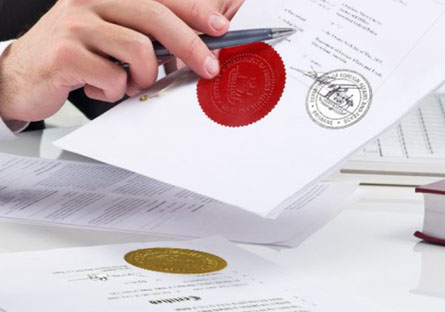 ALWIFAQ TRANSLATION is a pioneering establishment known for rendering legal translation company in Dubai. From the inception of the company in 2011, under the well-built visionary and expertise of founder Mr.MOHAMMED TAHIR; we look forward to an era where every customer gets served at the best culmination of technology and expertise. With greater focus and prolonged excellence in the industry, we strive to deliver exemplary services to individual and corporate customers. As one of the leading certified language translation services and a dominating firm among the official translation service in UAE, we strive to deliver supreme quality full-service in the translation and language services field including Arabic Translation services in Dubai. Alwifaq is popular as the best document translation services in Dubai.
We have got an eminent panel of professional language experts and official translators of multiple languages. Over years we have been adorning success purely attributed to tremendous efforts exerted by our highly efficient and well-versed professionals. We are highly privileged to add many happy clients from the major sectors of legal, financial, banking, medical, scientific, business, press, media, advertising, literature, academic, educational, engineering, electronics, and more. To facilitate a better experience for the clients, we have also conjoined the European (British) knowledge with its international standardized principles and the United Arab Emirates markets know-how.
We deliver language and attestation services via multiple deals and packages like per page or per hour charges. We also undertake permanent contracts when and ever required and extend the greater satisfaction of its clients.
With a service history prolonging about a decade, Alwifaq Translation has successfully managed to maintain a mass of local and international segmented clientele base comprised of local and international institutions and individuals. Being the most preferred and authentic attestation companies in UAE, our company always meet the customers with the best hosting experience and hundreds of successful business relationships have made us proud and confident to move closely with various government authorities and institutions in UAE to grant all of our services shortest in time. We strive to maintain the quality and trust in our name through a transparent relationship with our customers, hence we are established in the field compared to other certified language translation services in Dubai.
Why Alwifaq Translations?
Save your valuable time – We understand the busy schedules and requirements of every document approaching us. Hence we offer extreme comfort and confidence to the client and provide them guaranteed service and arrange all sort of language services for documents of any type in a short time.
Reduce incurred cost– You will get the best economical service on all of your paper procedures and formalities for language and attestation services.
Hassle-free – we deliver the best service at your doorstep. You will be followed by regular updates from the concerned department of authorities regarding the status of documents given for attestation or any other services if any.
Transparency– We keep all of our processes within the formal framework by following government protocol and instructions. We provide receipts, vouchers, payment details, etc. towards any initiatives.
Reliable and economical– We are the most trustworthy certified language translation services and attestation companies in Dubai to handle all kinds of confidential records and documents towards any kind of legal or governmental procedures. With each of our language or attestation services, the most economical and speedy assistance throughout the procedures are offered. All our services including proofreading services, desktop publishing services, and interpretation and translation services are the most transparent among other language service and attestation companies in Dubai.
Mission & Vision
Mission
To curate and implement internationally accredited norms and principles in the profession of language services and to offer an impeccable experience delivering assured promises within the stipulated timeline for customers across all the emirates.
Vision
To become the finest language service provider and attestation agency across GCC countries and to get familiarized with the novel norms and practices molded in the advanced technology. To culminate the trends and expertise at the best of opportunities in the industry and to witness sustainable growth across nations as a diligent and authentic firm of excellence.
Languages
ALWIFAQ TRANSLATION renders certified professional translation services from and to Arabic, English, French, Russian, Italian, Chinese, Spanish, Latin, Portuguese, Persian, and many more languages. With an eminent team of various native language experts and translators, we offer guaranteed performance on multiple language proofreading services, desktop publishing services, interpretation and translation services, and many more.
Objectives
To maintain ethics and values of the profession, pay great respect to work confidentiality and client's privacy and provide comprehensive diversified services that meet requirements of all community and business segments.

To be always within easy reach of clients when, how and where they need. Thus, effectively meet their requirements of quality, accuracy and quick delivery.

To guarantee the ultimate level of readiness and efficiency and get fully equipped to promptly deliver whatsoever types of translations required (i.e. legal, financial, banking, medical, scientific, business, press, media, advertising, literature, academic, educational, engineering, electronic …etc). This is how ALWIFAQ TRANSLATION, best translation agency dubai,
realizes the concept of comprehensiveness and diversity.
To provide translation services from and into all languages in circulation within the UAE and those tongued by our cross-border clients. ALWIFAQ TRANSLATION therefore has been keen to employ and liaise with a cosmopolitan translation team. We provide the best Arabic Translation in Dubai
To get equipped with up-to-date technologies that foster the work mechanism. Thus,ALWIFAQ TRANSLATION has become able to professionally cater to the ultimate needs of its clients.ALWIFAQ TRANSLATION provides advanced solutions to all sorts of interpretation problems.
To maintain flexible work strategies in accordance with the clients work flow. ALWIFAQ TRANSLATION, sworn translator Dubai, delivers promptly per page, charges per hour and can deal under permanent contracts at the option and to the satisfaction of its clients.ALWIFAQ TRANSLATION
Strategy
Our well-knit relation with clients starts with just a phone call followed by a meeting where documents/materials required for translation and/or services are discussed and reviewed. Then the client gets a perfect platform to exchange their requirements and specifications, which will get accounted for by our executive. Upon the agreement to take services, we will send intimation regarding the timely delivery and fulfills the same in best of quality and service. We always promise and deliver not only accuracy and quality but also improved satisfaction to the client. Hence we are counted as the best-sworn translator in Dubai to deliver quality translation services including Arabic translation in Dubai.
Delivery
ALWIFAQ TRANSLATION, the top translation agency in Dubai, delivers the client works in both soft and hard copies. We generate completed works on papers, free floppy disks, free CDs, and also as e-mail. With the advanced technology and modernized work culture, we are able to equip and meet any urgent services as well. We do arrange home or office place pickup and dropping of documents for the convenience of clients.