INTERPRETATION
Get professional interpretation services in Dubai.
Alwifaq is known for the best interpretation and translation services at the best cost in UAE.
With a sound and proficient team of simultaneous interpreters, we extend immaculate interpretation services in Dubai for small business meetings to corporate clients and large organizational meetings. With prolonged expertise and wider knowledge, our simultaneous interpreters are available for conferences, business summits, conferences, and more like business gatherings of the board of directors and committees.
The Best Simultaneous Interpretation service in Dubai
Simultaneous interpretation is a high-end version of professional translation services. Simultaneous interpreters require thorough knowledge on the topic exceptional language and skills to accommodate the continuing discussions or conferences. This service has to be complete and accurate parallel to the speed rate of the speaker. This mastery creates a higher demand for the best interpretation and translation service providers in the UAE.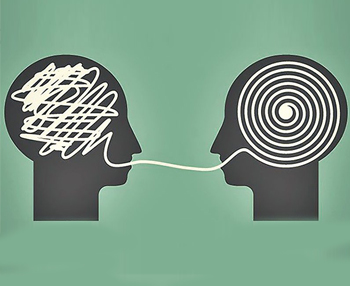 Why us?
Alwifaq has got a professional team of Simultaneous Interpreters who could deliver exceptional and outstanding services in any business context. Our team works closely with each client to ensure accurate and consistent interpretation tailored for all types of business events. Backed by the best simultaneous interpreters of UAE, we provide full interpretation and translation services for meetings and conferences in a wide range of languages. With one of the largest simultaneous interpreting group services available for conferences and large meetings of the small, medium, or large enterprises, we promise the smooth conduct of conference/meetings and deliver interpretation services tailored to the highest quality and extreme professionalism.
Alwifaq also possesses high-quality translation equipment that could facilitate smooth and consistent support for the simultaneous interpreters. With an exclusive simultaneous interpreting equipment range, suitable for any event such as a business conference, seminars, workshop; we offer the best of services to clients. We have got a branded set of infrared receivers, radiators, sound-proof booths, control units, site technicians, microphones, and speakers that will support us to deliver stunning interpretation results to the client.
Our Interpretation Services
Liaison Interpreting service
Consecutive Interpreting service
Simultaneous Interpreting service
Our wide range of simultaneous interpretation services is planned and designed to cover conferences, workshops, gatherings, seminars, and different sorts of business negotiations. We also take responsibility to arrange and provide simultaneous interpreters skilled in different languages for governmental organizations such as the police, the courts, immigration departments, healthcare suppliers, and social service providers.
Liaison Interpreting
Liaison interpretation is suitable for short business meetings, gatherings, and speeches. As this kind of interpretation service can get fulfilled with the support of a professional interpreter, who could deliver outstanding services, the demand for interpreting equipment is not heavy. Usually, the interpreter will be working closely with the speaker and complete the interpretation one by one as the speaker proceeds.
We provide liaison interpretation services in Dubai to all types of business conferences and meetings at an affordable rate. With prolonged expertise and thorough knowledge in the client's business subject, we never create a chance of regret from the customer side.
Consecutive Interpreting
Consecutive interpreting services are ideal for business conferences, negotiations, and meetings where the speaker will deliver the speech in batches. Here the interpreter, who might be sitting beside or close to the speaker will listen and take required notes from the speaker. As soon as the speaker stops or pauses, the interpreter will relate the same and address the audience to complete interpretation.
We have an efficient team of interpreters who could deliver quality services for business gatherings of any type of organization. With exceptional listening skills and enthusiastic narrating efficiency, our interpreters work cohesively to deliver satisfaction and benefits to clients.
Simultaneous Interpreting
This type of interpretation service is most suitable for any business events where the audience requires, instant translation of speech or matter whatever is delivered. Here the interpreter will provide quality oral translations from the source language to the audience. This type of interpreting requires not only skilled interpreters but also interpreting equipment as well.
Usually, interpreters work in close with a partner and deliver the service from a specially designed booth. The booth setup is required as the interpreters are required to get clear and concise delivery of the speech. The instant or simultaneous interpretation will get addressed to the audience through microphones in the form of oral translations via speaker or other related equipment.