Translation
Get Quick and Reliable Translations Services in Dubai!!
ALWIFAQ TRANSLATION is a leading linguistic solution provider on a broad range of services like document translations, proofreading, copywriting, and more. Being an authorized translation agency in Dubai and a leading linguistic assistant playing a dominant role in the areas of all types of professional translation services in UAE, we provide efficient and accurate language solutions at a reasonable rate.
Prolonged years of expertise and a strong in-house team of native translators, make us overwhelmed to serve clients with their varying needs on translations from and to any languages. To offer quality translations in quick turnaround time, we have got the most advanced network, copywriters, and certified translator Dubai in major languages of the world, including certified German translation, Arabic translation services Dubai, etc.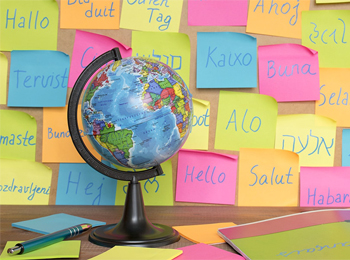 Translation services at the best price in UAE!
We produce quality certified translation services in Dubai. All of our translation scripts comply with the guidelines and requirements of the destination. With a systematic and scientific approach, we deliver the content concrete and concise. With all types of translation requires such as audio, video, written, or print content; our experts are readily available to make it in no time. We provide translation services for:
Legal
Content
Technical
Medical
Legal Translation Services in Dubai
Al wifaq offers legal translation services in Dubai for all types of documents. With our professional translators, we help clients to curate documents that are required to abide by the rules and regulations of the organization or institute where it is supposed to be submitted for any concerning personal or business purpose. Many Organizations regularly demand documents to follow a general pattern or format. We offer affordable certified translations and translation affidavits for all kinds of legal documents, including birth certificates, driver's licenses, and passports, and many more at our legal translation office in Dubai.
Certificates Translations in Dubai
Al Wifaq provides authentic translation services for all kinds of certificates including academic and non-academic. With our precise translation works, certificate processing through various authorities in the UAE gets easier. Whatever be the requirements, being the authorized translation agent in Dubai, our expertise makes us produce translations in quick time. We deal with translation requirements for:
Marriage certificates
Divorce certificates
Death certificates
Training certificates
Academic certificates
Academic Transcripts
Birth certificates
Police clearance certificate
Personal Documents Translations
Get all sorts of personal documents including passport, medical records, Insurance policies, etc., translated at the best price from Al Wifaq professional translators. With greater confidentiality and timely returns, we are committed to extending enormous support to clients with various needs on personal document translation in Dubai. We are proficient in dealing with translation works for:
Academic transcripts and diplomas
Licenses & permits
Insurance policies
Employment references
Driver's licenses
Medical records
Passport
Business Documents Translation
When it comes to Business- You require translations then and around-
A well-translated document always helps business to accomplish the goal. With expert business translators, Al Wifaq deals with all kinds of business documents, reports, catalogs, etc. With a wide variety of business and commercial translation works, we extend the most reliable and concrete solutions that could help clients to pursue their business functions at best. With the quality translations, we also ensure their growth in the right avenues of opportunities. We are proficient in:
Contracts and agreements
Court litigation documents
Powers of attorney (POA)
Memorandum of Association (MOA)
Notice of Eviction
Agreements & reports
Sales contracts
Trademarks & copyrights
Certificates & affidavits
Licenses & permits
Insurance policies
Judicial orders
Service terms
Notice of Eviction
Why Translation is vital for Businesses in Dubai?
 Growth is the major concern or focus of every business around us. To have consistent growth in the market, business functions have to meet perfection at the core. The vital role of documents in the business dominates here. While operating in a country, businesses may come across various situations, where the documents have to be translated on several grounds including legal, language, etc. However, the transparency and professionalism in these business documents have to be maintained as well, while it undergoes translation processes.
Here are a few reasons why business require sworn translator in Dubai
To expand or start with a Businesses in UAE require translation of documents into the Arabic language. This may also require translation of documents in compliance with the guidelines of the several authorities of UAE.
To conduct any legal affairs in UAE, businesses require translation of documents. Legal authorities may require documents, usually in the official language of the country.
To Deal with the government procedures including embassies and consulates of the new operational province, businesses have to seek professional Arabic translation in Dubai as the country doesn't accept English in their official documents.
To satisfy the fundamental prerequisites to function in an outside nation, a business requires to open company bank accounts as well as an individual bank account. In this context, you would require the services of a translation company to get your documents translated in the official language of the foreign country, to process in Banks.
To target the market of UAE, where the customers may be following different language, to work on business communications, promotional contents, and more, businesses require authorized translators who could translate English to Arabic and vice versa.
To get done with numerous other business services like loans, availing of Bank Guarantees, Commerce credits, etc., businesses require certified translator Dubai to provide a quality translation.