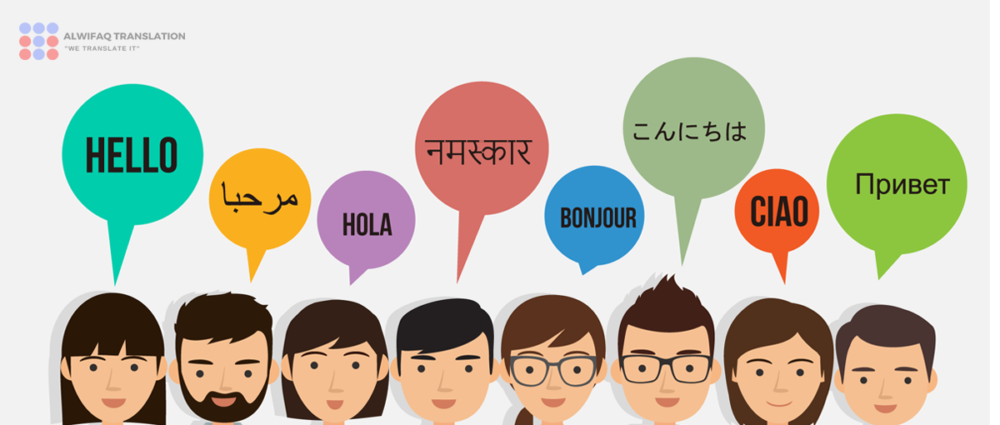 ALWIFAQ TRANSLATION is a pioneering full service Legal Translation office in Dubai with an unrivaled reputation in United Arab Emirates. We are the #1 certified translator Dubai. Our longstanding experience in the region combined with our internationally trained Translators enables us to provide Legal Translation Services in Dubai at the highest international standards and quality.
As a Sworn Translator Dubai, UAE, ALWIFAQ TRANSLATION, combines a large personalized attention in all kind of documents and official deeds in order to provide you with high quality translations. If you are looking for the best legal translation services in Dubai, then our pioneering company is your best choice.
Using our unique method of translation, we are specialized in accurate, well-written translations of legal documents and other documents. Legal Translations Services are available in various languages and dialects such as translation from English to Arabic. We are the #1certified translator Dubai with services including Arabic translation in Dubai, legal translation Dubai, Persian translation, translation services Dubai, certified French translation, certified Italian translation, certified German translation, certified Russian translation, certified Spanish, certified Chinese translation, and other Languages globally, that is acceptable in any court or government entities in the United Arab Emirates.
We are the sworn translator Dubai and we select our staffs based on their highly linguistic skills and the technical expertise they have. Our staffs includes computer oriented as well as scholars, bilingual native speakers, members of the diplomatic and other community.
Whatever your translation needs, whether they are  patent translations; summons & complaints; evidentiary & financial documents; judicial proceedings; foreign statutes; contracts translation; patents and other documents translation such as Power of Attorney, Memorandum of Association, Article of Association, Agreements and Contracts, certified translation services  in Dubai ,  ALWIFAQ TRANSLATION can provide you with Legal Translation Services at the highest international standards and quality ever. We are the Sworn Translator Dubai and We are also so sensitive to the need for timely assistance, and offers rush and expedited service that will provide an additional value. Whatever your language need, our certified legal translation can help.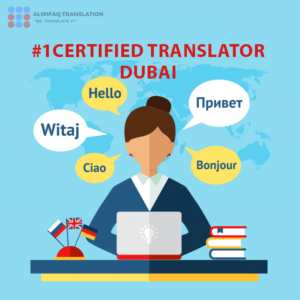 We also provide an additional service for notarization and legalization of translated document done by us at the Notary Public – Dubai Court, to certify that the contents of the documents are correct, approved and conform with full interpretation of the Law in the UAE.
ALWIFAQ TRANSLATION caters the best Attestation services in Dubai. We also provide excellent Document Attestation Dubai that is we provide attestation service for your documents at Ministry of Foreign Affairs, Ministry of Justice and Dubai Chamber of Commerce.
ALWIFAQ TRANSLATION, as a legal translation agency Dubai/ certified translator Dubai, and with its team of highly trained professional translators and network of RPO provide highly reliable attestation services in Dubai and other parts of UAE, before all Governmental Departments and Consular Corporations all over the United Arab Emirates.
The main driving force for the growth of Software Localization and Software Translation is the booming of multilingual internet subscribers and web content, the globalization of the economy and the increasing importance of e-commerce expansion.
Software providers have endeavored to improve the accessibility and user-friendliness of their applications.
Languages, in general, play a vital role here. But in the same way a software application written in Arabic will make little sense to Chinese, whereas in European Portuguese will look odd to a Brazilian user, a Spanish Program needs to address the Spanish, Mexican and the other South-American markets. When we disregard these slight changes in the language and the other cultural dissimilarities, it will certainly destroy all the good hopes as well as investment you have put on Software Localization and Software Translation.
At ALWIFAQ TRANSLATION we believe that software is meant to serve the users (and not the other way round), so we rely on experienced professionals capable of adapting your applications like they had been fabricated specially in your target markets.
The uniqueness of the professionals at ALWIFAQ TRANSLATION is that they very well communicate with the clients. Even if it is our interpreters or Translators, they just closely work with the clients, so that they could set an accurate, speedy and tailored delivery into the required languages, by properly understanding the company's specific nomenclature.
Our technical team comprise of professional oriented designers specialized in Desktop Publication Services. We provide the highest quality Desktop Publishing services in UAE.
Certificates
Books
Receipts
Invoices
Brochures
Menu
Ads
Application Forms
Manuals
Presentation
Website
ALWIFAQ TRANSLATION's proofreading services exist to ensure that your documents are free of embarrassing mistakes before they go to press or online. It is a skill that requires a real eye for detail and in depth knowledge of your audience or target market which gives our proofreading services a cutting edge.
At ALWIFAQ TRANSLATION we have extensive experience of providing proofreading services for companies, large organizations and individuals. Our editors not only check multilingual material to correct errors in grammar and spelling but, most importantly, they review the text according to your company's guidelines.
The very best proofreading services know how to follow the rules, but also understand when to break them for good effect. Proofreading services are indispensable in a highly competitive economic environment and copy editing is your last defense line against bad writing.
The proofreading services by ALWIFAQ TRANSLATION are accomplished by Editors from diversified backgrounds like Marketing and Journalism, so that they can help you to provide practical guidance or just help you in crafting the message, in such a way that it will maximize the impact on the audience.
Our proofreading services also include keeping an eye out for mistakes and errors of fact. Being extremely detail-focused, our editors are familiar with a variety of resources like word processing software, style guides and dictionaries.
ALWIFAQ TRANSLATION's editors work closely with our clients to ensure an accurate, speedy and tailored delivery of our proofreading services, which is often essential in matters of business and law.
To sum up, at ALWIFAQ TRANSLATION, the #1 certified translator Dubai, provide you with all your legal translation needs, which include: translate English to Arabic, translate Arabic to English, rates of translation in Dubai, rates of legal translation services in Dubai and all Arabic translation services Dubai, attestation services, document translation Dubai, certified translation services Dubai and many more.