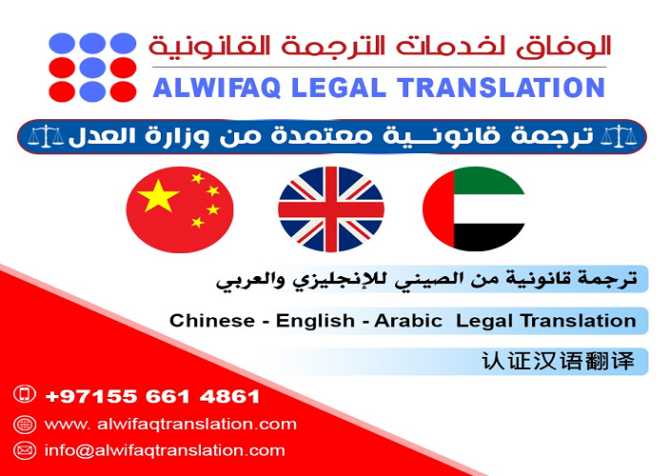 Since its launch as a pioneer in trustworthy Translation Services in United Arab Emirates in general and Translation Services in Dubai in particular in 2015, the most noticeable clients at ALWIFAQ Legal Translation Est. (WLT) are being the Chinese to English and English to Chinese Translationclients. Thenceforth, the highly skilled translators at ALWIFAQ Legal Translation (WLT) have gained a reputable recognition due to our intelligent English to Chinese Translation and vice versa. Chinese language is a range of relevant, however, un-identical language varieties. It is spoken by the dominant ethnic group (i.e. the Han group) as well as a number of other ethnicities in China. Approximately 1.2bn people speak some kind of Chinese as their F1. Mandarin and Putonghua can also be used for referring to the standard Chinese language. Both China and Taiwan use it as their only official language. In addition, it is among the four official languagesused in Singapore. For the merit and unmatchness of the Translation Services we provide in more than 75 languages, we have set definite quality standards. Our specialists at ALWIFAQ Legal Translation Est. (WLT) have proven ability to translate a wide variety of Chinese to English translation projects and vice versa, including scientific, technical, medical, real estate translations, and so on.
As being available throughout the UAE and incredibly affordable prices, ALWIFAQ Legal Translation Est. (WLT) is considered your first choice regardingyour English to Chinese Translation projects and vice versa.We believe in providing high-quality Translation Services by being conscientious and meticulous in all documents.
We believe in provision of high quality Translation Services by observing special caution for all documents.