February 9, 2023
Posted by:

design_admin

Category:

blog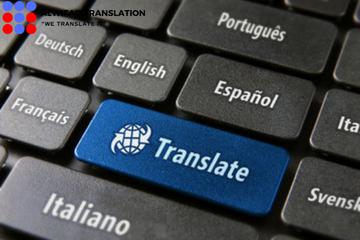 Court documents translate various legal forms and certifications. Court translators are experts in court documents in their language of specialization, and they can accurately interpret, according to the requirements of a document and its importance. In addition, court translators can recreate documents for their clients by making the proper format and content changes required by foreign courts.
What is Court Documents Translation?
Court document translation is the process of translating legal documents such as birth certificates, marriage licenses, divorce papers, and other official documents. The Court documents are usually a few pages long.
Court document translation is the process of translating any legal document either into a foreign language or from one foreign language to another. These documents can be found in a wide range of situations, and must be kept as accurate as possible.
The Court documents translation is a service provided by our translation agency that consists in translating all the documents related to the judicial language. Court document translation is provided by professional translators who have a strong experience in this field and they know how to translate such kinds of files efficiently.
Importance of Court Document Translation
Court document translation is extremely important for any legal proceedings, both when traveling abroad and at home.
The Court documents such as legal contracts, letters from judges, or jury summons must be carried out in their original languages to avoid confusion. These documents should include certified translations so that the parties involved can understand what is written in the papers.
Court documents play a vital role in legal proceedings. They are documents submitted to the court for evidence or as part of an application for relief. The accuracy of these documents is a must for a successful legal defense.
The Court rulings can depend on how well these words were translated from English to other languages or vice versa.
Court documents are material that requires an understanding of the court, lawyers, and judges. Translation of such documents requires a high level of professionalism since false or misunderstood translations can result in legal problems for both parties.
Importance of Court documents translation: For example, the contents of a divorce petition and the subsequent judgment of divorce can have a significant impact on a person's future. This is because in many cases, an official translation of certain documents is required by the foreign government for a foreigner to obtain permission to live or work there.
Process of Court Documents Translation
The process of court documents translation includes three steps:
Upload your document
Translation request
Upload your documents.
Court documents translation is a type of official government translation. It requires an expert who can translate all documents from one language to another without damaging the content.
 Court document translation is an important step that should be taken by you only after careful consideration. This step essentially involves the translation of different types of court orders, services, and resolutions. Translation of court documents is important for those who have legal matters pending in court. A proper Court document translation is the key to resolving your legal issues
ALWIFIQ Court Documents Translation
ALWIFIQ-certified translators are experts in court document translation. We translate all types of legal, judicial, and official documents such as birth certificates and marriage licenses, reports with information about the owner, title, authenticity, and all other important details of an asset/property.
ALWIFIQ is a professional court documents translation that offers the highest level of service in the field of legal translations, by translating contracts and legal documents so they are understood in both Arabic and English.
ALWIFIQ Court documents translation services are highly specialized and we hire only experts to translate the most complex court documents.
At ALWIFIQ, our Court documents are translated by qualified translators that perfect their craft through years-long experience in our field.
ALWIFIQ is here to serve your court translation needs. We guarantee that our certified and professional court document translation services will meet or exceed your expectations.
Court document translation is a process that can be challenging and time-consuming. Most attorneys and translators have some experience translating court documents, but it is not something they do regularly.
The ALWIFIQ team is professional with extensive experience providing official translations to clients all around the world.
Court document translation is our specialty. We offer high-quality court document translation services and are committed to the satisfaction of our customers. We translate all documents that are related to court, personal use, Marriage certificates, Affidavits, Deeds of Declaration, Power of Attorney, etc.
Court document translation is the most important part of a trial, especially for cases involving fraud, intellectual property, and copyright. The case can be lost if the court did not understand the legal documents, and ALWIFIQ has professionals that will ensure your document is translated correctly