February 11, 2023
Posted by:

design_admin

Category:

blog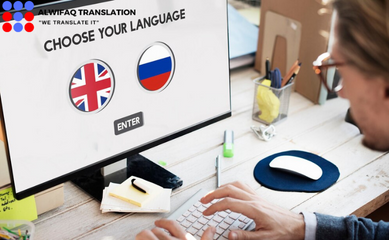 At Interpretation Services Dubai. Our experts will be able to communicate with you in a way that is comfortable and efficient. We pride ourselves on our ability to provide clear interpretations of any message. Both written and verbal, in more than 20 languages. Whether you need an interpreter for one hour or part of a week,. We can assure you that we are flexible and dedicated to meeting your needs.
What is Interpretation Service?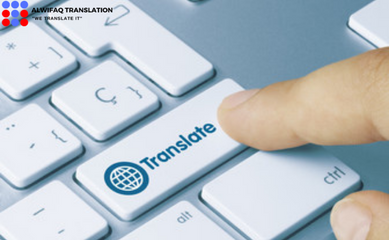 Interpretation services are services rendered by a person competent in a language to be interpreted and able to translate orally. Simultaneously, or consecutively the oral message of one or more persons into the language of one or more other persons.
Interpretation services mean the ability to interpret an idea, concept, or concept for another person. This kind of service is exceptionally useful in a diverse workplace where each person's background and education vary.
Role of Interpretation Services
Interpretation services are a significant part of our business and we have the resources to provide them through face-to-face conference interpreting, telephone conferences, and web conferencing. Our skilled interpreters can translate with the highest level of accuracy and professionalism ensuring that your message is delivered accurately and effectively on every occasion.
Interpretation services are a great solution for businesses that have customers who need to work with them in other languages. They can also help individuals who have communication barriers in their home country.
Interpretation services are the number one service that we offer. As an International company we need to always be able to communicate with our clients, and this is why we have professional interpreters in over 100 languages. We understand that language barriers are a real concern for many businesses and we want to provide you with a professional service when it comes to interpreting on the phone, in person, or via video conferencing.
How does Interpretation Service work?
Interpretation services allow a person to converse in a second language with a native speaker of that language. These services include real-time interpreting and consecutive interpreting. Real-time interpreters are responsible for communicating information from one language to another in an extremely fast manner.
The interpreter must be able to provide an accurate. Complete translation of the spoken word. Determine what is being said at any given moment so as not to miss important information. Interpretation services are provided by professional interpreters, who specialize in the language or cultural groups served.
Interpretation services may be needed when a speaker is presenting information to an audience that does not share their native language. Language barriers can make it difficult for speakers to convey their message. Resulting in a loss of confidence and frustration among audience members.
Pros of Interpretation Services
Interpretation services for businesses include recorded video, telephone, and in-person services.
The use of interpretation services can help with your productivity and customer satisfaction. Acquisition of new clients, business expansion, employee training, and cultural diversity are some of the ways by which you will enjoy better communication through interpretation services. Interpretation services are critical in so many situations.
From business negotiations to legal proceedings, the ability to communicate and understand in both spoken language and written form is essential in today's global marketplace.
Interpretation services mean that the interpreter can attend the meeting with you and will be available for you on an ongoing basis. This means that you are not dependent on an interpreter just for one meeting and that you can take advantage of the expertise of interpreters with years of experience in a variety of different fields.
The use of interpreters has recently expanded rapidly due to internationalization and globalization.
In physical settings, it is common for a speaker to pause his or her speech temporarily and allow the interpreter to provide an interpretation of the content. In technical settings, such as videoconferences and web-based interactions, there may be no pauses in speaking so the interpreter must interpret at a faster pace with higher accuracy.
Services provided by AlWIFIQ include conference interpreters and translators, and consecutive and simultaneous interpretation.
AlWIFIQ interpretation services has many years of experience in the field of interpreting. We are here to assist you with any difficulties in your daily life, at home or work, by providing professional language interpretation on any occasion and under all circumstances.
We provide AlWIFIQ interpretation services. Our purpose is to extend the participation of people who speak languages other than the official language of your meeting or event to the greatest extent possible.
We also offer translation between AlWIFIQ and any other language, as well as consecutive interpretation in all of our languages.
With our interpreter services, we can facilitate any process that is difficult to communicate. Please call us to discuss your needs or visit our website for more information. If you need interpretation services for your next meeting, conference, or event we can help. We offer single-day or multi-day interpretation services to ensure that your conversations are productive and effective.