ATTESTATION
Get Quick Attestation service in Minimal Budget!!
Alwifaq is a preeminent and leading establishment known for certificate attestation services in Dubai. We provide highly professional services for all types of documents and certificates and certify that the contents of the documents are correct, approved, and conform as per the full interpretation of the Law in the UAE.
Being the top company for certificate attestation services in Dubai, we provide excellent certificate attestation services Dubai for various documents at the Ministry of Foreign Affairs, Ministry of Justice, and Dubai Chamber of Commerce. We have got an efficient team of highly trained professional translators and a close relationship with all Governmental Departments and Consular Corporations all over the United Arab Emirates, thus facilitating accomplishments of attestation in a short time.
Our company is one of the best Attestation Companies in UAE with its team of highly trained professional translators and network of RPO provides highly reliable attestation services in Dubai and other parts of UAE, before all Governmental Departments and Consular Corporations all over the United Arab Emirates.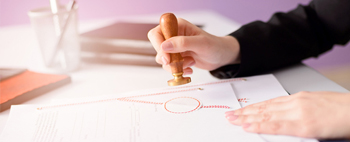 Is Attestation mandatory in UAE?
Every document that is issued in other countries requires attestation for legal use in UAE. The government of UAE accepts only attested documents as a part of maintaining internal security. The legal authority will verify and validate the originality of such documents. Hence attestation of documents and certificates about commercial and personal purposes require mandatory attestation if it has to be submitted to any official authority.
Legalizing documents in UAE can be done through authorized attestation companies in UAE. Attestation of certification can be done on original only whereas true copy can be attested based on the type of document, the purpose of use.
In search of the best certificate attestation companies in Dubai?
Get on with the most trustworthy and affordable certificate attestation in Dubai. We provide quick and fast attestation services on various documents and certificates. Our professional consultants will guide the clients through formal certificate attestation in Dubai. Our comprehensive services will help you to get your certificates attested duly on time, even without you being present.
Our Attestation Services
Our attestation executives will file an application for certificate attestation in Dubai, on behalf of the client. We provide two different types of attestation services to meet your urgent needs. Normal Service and Fast Track Service. Our experience in this field will ease this process and help you get attestation on all the documents in a short time.
We provide attestation services for various official and personal documents-
Birth certificate Attestation
Marriage certificate Attestation
Company Document Attestation
Degree certificate Attestation
Diploma Attestation
Divorce Attestation
Experience Attestation
Nursing Attestation
Power of attorney Attestation
Provisional certificate Attestation
School certificate Attestation
Transfer Certificate Attestation
 All document attestation services in Dubai are carried out by our team of experts who help you obtain genuine attestations from all the relevant departments. The procedures for Attestation services in Dubai vary, based on the factors such as the issuing country of the document, type of document, and the purpose for which you are applying for attestation.
 Documents required for attestation
Original document to be attested
Passport copy of the certificate holder
 Certificate attestation in Dubai involves various departments in the UAE. It is a continuous process of validating the document on behalf of the government. From document verification, by Notary Public or solicitor, the certificate or document pass through various departments like Ministry of Foreign Affairs Attestation, UAE Embassy, Apostille stamping department (required for people who wish to go the countries which are a part of Hague Convention), Home Department Attestation and Chamber of commerce department if it is of a company document or certificate.
When attestation services in Dubai will help?
Attestation of documents and certificates will help the individuals to get done with government or non-government services or procedures that demand the submissions of the same. Following are the situations, where the applicant has to produce an attested certificate for:
 Employment opportunities.
Bringing your spouse or parents to a foreign country.
School/College Admissions.
Attending the Ministry of Health Exam.
Applying for the Department of Health Exam.
Getting internal promotions.
Applying for Government & Private jobs.
Changing visa from lower level to higher level.
Claiming Insurance and Medical coverage.
Certificate Equivalency
Getting admissions to higher studies
Getting the wife admitted to a hospital for delivery.
Applying for a new passport or passport renewal.
Applying for a Loan.
Registering a Company in UAE.
Making changes to the existing company account.
To open a new company account in banks.
Handling over the power from one person to another- POA (power of attorney)
Why Alwifaq Attestation services in Dubai
Quick and easy procedure
Trustworthy and confidential
Perfect knowledge of rules and regulations
Reliable and affordable
Regular updates and follow-up